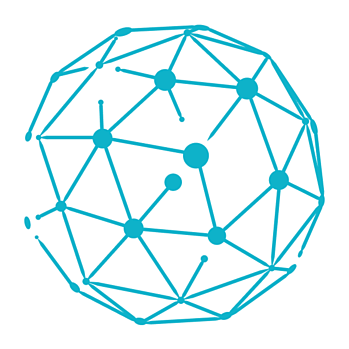 Special Event
Stop Misinformation from Going Mainstream
Bringing Media Literacy to the Classroom
Date and Time
Location
Retro Report Inc
633 Third Ave. 16th Floor, New York, NY 10017
About
The Sphere Education Initiatives and Retro Report are pleased to host a special in‐​person event—Stop Misinformation from Going Mainstream: Bringing Media Literacy to the Classroom. Join us at Retro Report on Wednesday, March 23, from 4:30 p.m. to 7:00 p.m. EST for this exciting event, which includes a conversation about media and misinformation with the Cato Institute's vice president of communications followed by professional development from Retro Report's director of education on how to bring media literacy to the classroom.
This will be an in‐​person event. Full COVID-19 vaccination is required to attend. You must show a valid form of vaccination to enter.
Interested educators for grades 9–12 are eligible to attend.
Dinner will be served.
Earn 2 credit hours of professional development for attending.
Attend this event to help your students become smart, active consumers of the news. We will discuss misinformation, how to recognize it, and how to redirect your students to the facts. Learn about a living library where viewers can gain new insight into events that continue to impact our lives.
Speakers
Khristine Brookes is the vice president of communications at the Cato Institute. She oversees outreach to the news media, federal and state government entities, and other national‐ and state‐​level think tanks. Brookes also supervises production of podcasts and video content to accompany release of Cato's research products.
Prior to joining Cato in 2008, Brookes worked in broadcast and media relations for 10 years at the Heritage Foundation and served as communications director for two members of Congress from 1995 to 1999. When Brookes first came to Washington, DC, in 1991, she worked as a public relations assistant at the National Oceanic and Atmospheric Administration at the Department of Commerce.
Brookes is a graduate of the University of Idaho with a BS in communications and political science.
David Olson is the director of education for Retro Report. Prior to joining Retro Report, Olson was an award‐​winning teacher of U.S. history, A.P. U.S. government and politics and criminal justice at a public high school in Madison, Wisconsin.
Program
-
WELCOME:
Caryn Rossiter
Manager and Senior Trainer, Sphere Education Initiative
Khristine Brookes
Vice President of Communications, Cato Institute
Dave Olson
Director of Education, Retro Report
-
DINNER AND CLOSING REMARKS
Allan Carey
Director, Sphere Education Initiative