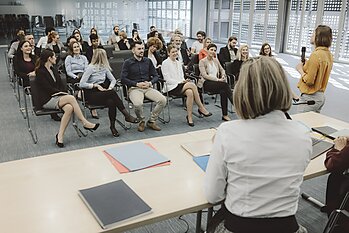 Freedom Center Summit
Foundations of Civic Culture
The Importance of Teachers to Free Speech, Civil Discourse, Economics, and Public Policy
Dates and Times
Location
University of Arizona Phoenix Biomedical Campus
Piper Auditorium
435 North 5th Street, Phoenix, AZ 85004
About
How can teachers strengthen their classrooms by creating a culture of free speech, civil discourse, and respect for diverse viewpoints?
What are the most pressing issues facing society today, and how can teachers help their students learn how to analyze and navigate them?
This hands‐​on application‐​focused seminar provides tools and strategies to address these questions with nationally renowned scholars and academics. It is a unique opportunity to engage with colleagues from throughout the region and earn free professional development hours.Sphere Education Initiatives and the University of Arizona's Center for the Philosophy of Freedom are proud to present "Foundations of Civic Culture: The Importance of Teachers to Free Speech, Civil Discourse, Economics, and Public Policy" on January 27 – 28 in Phoenix, Arizona.
Benefits
Built especially for high school teachers and administrators, this free event offers the following benefits:
8 hours of professional development
Free classroom resources and books
3 meals included
$100 stipend upon completion
Schedule
Friday, January 27
-
WELCOMING REMARKS AND OPENING KEYNOTE
Free speech, Civil Discourse, and the Role of Teachers
Jonathan Rauch
Senior Fellow, Governance Studies, Brookings Institution
Nadine Strossen
Former President, American Civil Liberties Union; and John Marshall Harlan II Professor of Law Emerita, New York Law School
Saturday, January 28
-
REGISTRATION AND BREAKFAST
-
OPENING
The Individual and Society: Understanding Philosophy, Politics, Economics, and Law
Saura Masconale
Associate Director, Center for the Philosophy of Freedom, University of Arizona
Zachary Stout
David Schmidtz
Founding Director, Center for the Philosophy of Freedom, University of Arizona
-
PANEL CONVERSATION
Public Policy, Viewpoint Diversity, and Civil Discourse: Criminal Justice Reform
Gina Godbehere
retired prosecutor, City of Goodyear
Steve Twist
Vice President and General Counsel, Services Group of America
Clark Neily
Senior Vice President for Legal Studies, Cato Institute
-
KEYNOTE LECTURE
The Health of our Democracy
John Samples
Vice President, Cato Institute and Board Member, The Oversight Board
-
"Bringing Civil Discourse to Your Classroom"
Sphere Education Initiatives
"The Plainest Demands of Justice: Documents for Dialogue on the African American Experience"
Bill of Rights Institute