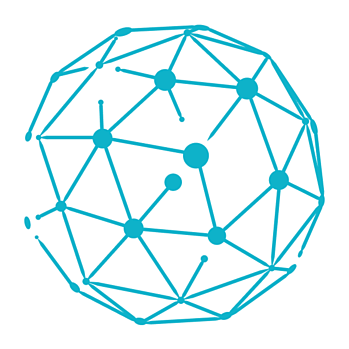 Sphere Summit
2023 Sphere Summit: Incorporating Civic Culture into Advanced Subjects
Dates and Times
Location
Cato Institute
1000 Massachusetts Ave. NW, Washington, DC 20001
About
Applications are open for Sphere Summit: Incorporating Civic Culture into Advanced Subjects for the summer of 2023! Sphere Summit, a full scholarship professional development program for grades 5–12 educators, returns as a fully in‐​person experience in Washington, DC, and will run July 23–27. Benefits include room and board, 20+ hours of professional development, classroom resources, and a $500 travel stipend upon completion of the program.
Sphere Summit: Incorporating Civic Culture into Advanced Subjects is a full scholarship summer program for teachers of advanced subjects, such as Advanced Placement, International Baccalaureate, Honors, Dual Credit, or similar as well as to alumni of a previous Sphere Summit. Summit is open to teachers of all subject areas and disciplines.
The Sphere Summit features presentations by leading policymakers, scholars, and academics, who discuss key public policy issues facing our nation today. Topics covered include free speech, the health of our democracy, criminal justice reform, approaches to diversity in education, the economy, and many others. The Summit also features professional development workshops conducted by leaders in professional development on how to bring these ideas into your classroom.
The Sphere Summit aims to restore a spirit of civil, constructive, and respectful discourse and engagement and to return facts, analysis, and research to primacy as the vehicles for discussion and debate.
Schedule
Sunday, July 23
-
DINNER AND WELCOMING REMARKS
-
Dinner Program: A Conversation with Elaine Kamarck
Elaine Kamarck
Founding Director, Center for Effective Public Management, Brookings Institution
Caleb O. Brown
Director of Multimedia, Cato Institute
Monday, July 24
-
CIVIC CULTURE AND FOUNDATIONS
IS FREE SPEECH BEING CHILLED IN THE CLASSROOM — AND BEYOND?
Jonathan Rauch
Senior Fellow, Governance Studies, Brookings Institution
Nadine Strossen
Professor Emerita, New York Law School, and past national President, ACLU
-
APPLICATION WORKSHOPS
DEBATE CENTERED INSTRUCTION
Robert Litan
Nonresident Senior Fellow, Brookings Institution, and Cofounder, The American Lyceum
Jonathan Rauch
Senior Fellow, Governance Studies, Brookings Institution
Nadine Strossen
Professor Emerita, New York Law School, and past national President, ACLU
-
CHALLENGES TO FREE SPEECH AND CIVIL DISCOURSE IN YOUR SCHOOL
-
POLICY DISCUSSIONS
CRIMINAL JUSTICE REFORM
John Malcolm
Vice President, Institute for Constitutional Government, and Director, Meese Center, Heritage Foundation
Clark Neily
Senior Vice President for Legal Studies, Cato Institute
-
Thomas Berry
Research Fellow, Cato Institute
Caroline Fredrickson
Distinguished Visitor from Practice, Georgetown Law and Senior Fellow, Brennan Center for Justice
David Rivkin
Partner, BakerHostetler
Caleb O. Brown
Director of Multimedia, Cato Institute
-
FOUNDATIONS OF CIVIC CULTURE
HUMAN​PROGRESS​.ORG
Chelsea Follett
Policy Analyst and Managing Editor of Human​progress​.org, Cato Institute
Sean Kinnard
AP World History Teacher, Yorktown High School
-
APPLICATION WORKSHOP
BRINGING CIVIL DISCOURSE TO YOUR CLASSROOM
-
Nico Perrino
Executive Vice President, Foundation for Individual Rights and Expression
Allan Carey
Director, Sphere Education Initiatives
Tuesday, July 25
-
CIVIC CULTURE AND FOUNDATIONS
BREAKFAST AND "TEACHING THE SUCCESS OF INNOVATION"
Deirdre McCloskey
Distinguished Scholar, Isaiah Berlin Chair in Liberal Thought, Cato Institute
-
FREE MORNING IN WASHINGTON DC
-
POLICY WORKSHOPS
SESSION A: FOREIGN POLICY — THE WAR IN UKRAINE
Sahar Kahn
Research Fellow, Cato Institute
Dakota Wood
Senior Research Fellow, Defense Programs, Center for the National Defense, Heritage Foundation
Caleb O. Brown
Director of Multimedia, Cato Institute
SESSION B: POVERTY AND FAMILY POLICY
Vanessa Calder Brown
Director of Opportunity and Family Policy Studies, Cato Institute
Kevin Corinth
Senior Fellow and Deputy Director, Center on Opportunity and Social Mobility, American Enterprise Institute
Allan Carey
Director, Sphere Education Initiatives
-
SESSION A: TECH POLICY — AI, SOCIAL MEDIA, AND BIG TECH
Jennifer Huddleston
Technology Policy Research Fellow, Cato Institute
Nicol Turner Lee
Senior Fellow, Governance Studies, and Director, Center for Technology Innovation, Brookings Institution
Adam Thierer
Resident Senior Fellow, Technology and Innovation, R Street
SESSION B: NEW AMERICAN WORKER
Charity‐​Joy Acchiardo
Director, Financial Responsibility and Economic Education, Civitas Institute and Senior Lecturer, Department of Economics, university of Texas at Austin
Scott Lincicome
Vice President, General Economics and Stiefel Trade Policy Center, Cato Institute
David Madland
Senior Fellow and Senior Advisor, American Worker Project, Center for American Progress
Allan Carey
Director, Sphere Education Initiatives
-
MORAL COURAGE AND A NEW APPROACH TO DIVERSITY
Irshad Manji
Founder, Moral Courage
-
APPLICATION WORKSHOPS
BILL OF RIGHTS INSTITUTE
FOUNDATION FOR ECONOMIC EDUCATION
STREET LAW
-
George Will
Author and columnist, Washington Post
Wednesday, July 26
-
UNDERSTANDING EACH OTHER
MEMBERS OF CONGRESS
-
THE HEALTH OF OUR DEMOCRACY
Yascha Mounk
Associate Professor, International Affairs, Johns Hopkins University
John Samples
Vice President, Cato Institute
-
APPLICATION WORKSHOPS
FOUNDATION FOR TEACHING ECONOMICS
iCIVICS
NATIONAL CONSTITUTION CENTER
RETRO REPORT
-
POLICY WORKSHOPS
SESSION A: IMMIGRATION POLICY
Alex Nowrasteh
Vice President for Economic and Social Policy Studies, Cato Institute
Jessica Vaughan
Director of Policy Studies, Center for Immigration Studies
Stan Veuger
Senior Fellow, American Enterprise Institute
Caleb O. Brown
Director of Multimedia, Cato Institute
SESSION B: Critical SOCIAL JUSTICE PEDAGOGY AND BLACK WELL BEING
Erec Smith
Associate Professor of Rhetoric and Composition, York College
-
Romina Boccia
Director of Budget and Entitlement Policy, Cato Institute
Molly Reynolds
Senior Fellow in Governance Studies, Brookings Institution
Veronique de Rugy
George Gibbs Chair in Political Economy, and Senior Research Fellow, Mercatus Center
-
Anastasia Boden
Director, Robert A. Levy Center for Constitutional Studies, Cato Institute
Vanessa Brown Calder
Director of Opportunity and Family Policy Studies, Cato Institute
Julia Mahoney
John S. Battle Professor of Law and Joseph C. Carter, Jr. Research Professor of Law, University of Virginia School of Law
Elizabeth Slattery
Senior Legal Fellow, Pacific Legal Foundation
-
FREE EVENING IN WASHINGTON DC
Thursday, July 27
-
APPLICATION WORKSHOPS
SPHERE IN THE CLASSROOM
Elyse Alter
Content Development Manager, Sphere Education Initiatives
-
John Snoad
Educator Engagement Specialist, Sphere Education Initiatives
-
Allan Carey
Director, Sphere Education Initiatives
-
STIPEND AND CERTIFICATE DISTRIBUTION